Challenge
As one of the major media partner for agencies, Google  needed to get closer to creatives, finding ways to collaborate and be considered as an innovation partner.
Solution
Creatives are a weird specie. They love their own ideas, love awards and being awarded. So Google joined the party allowing them to bring all the forgotten moleskine roughs and thoughts to life. The Google Box interacted with creatives in 19 agencies in São Paulo, throwing inside jokes while collected more than 4500 ideas.
Results
• Over 4500 ideas submitted.
• The initiative became news, taking over blogs, social media and marketing channels.
• Top selected ideas got investment and are in production.
• And Google got to be closer to creatives, proving that it's the one partner to look for.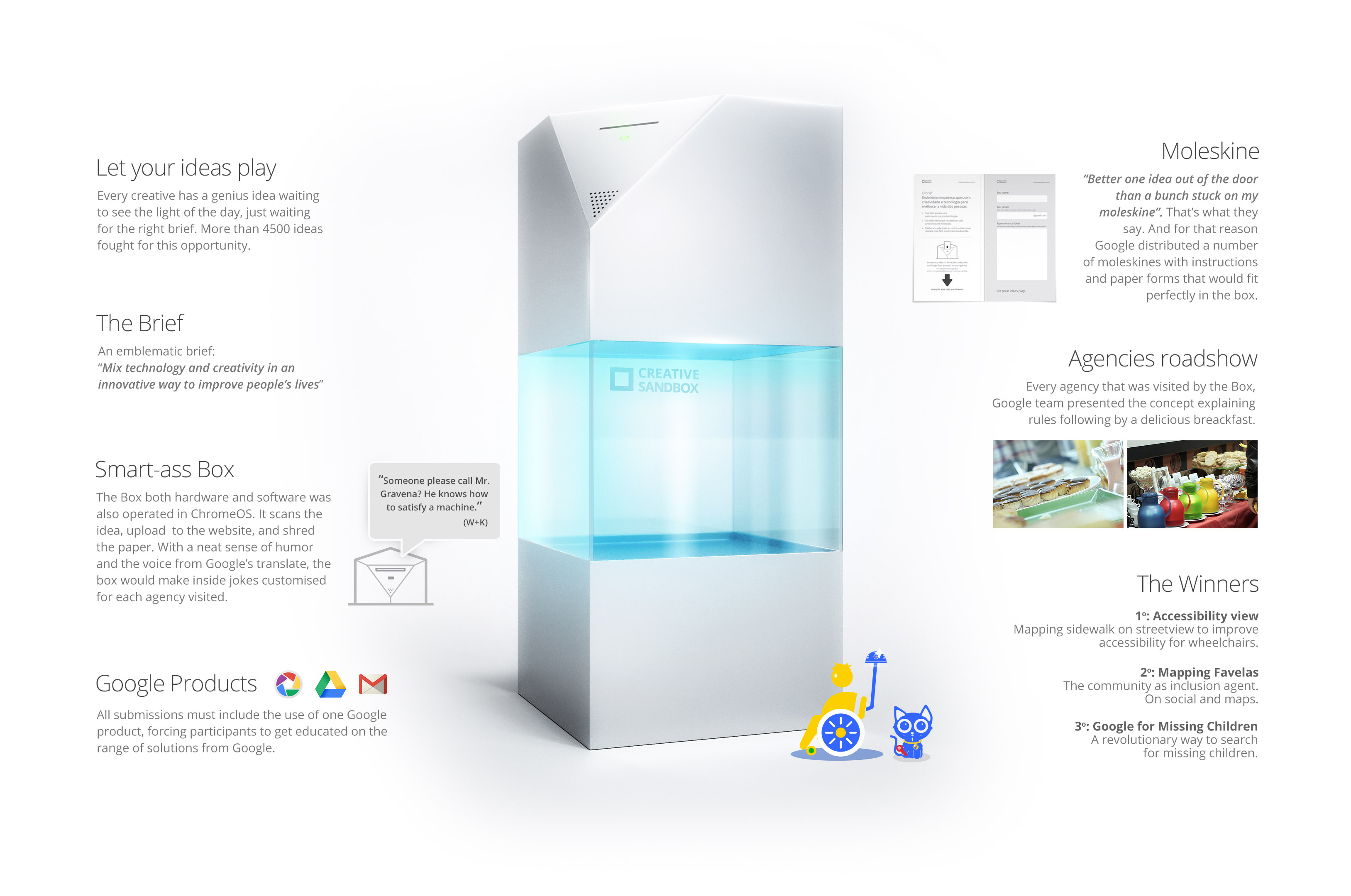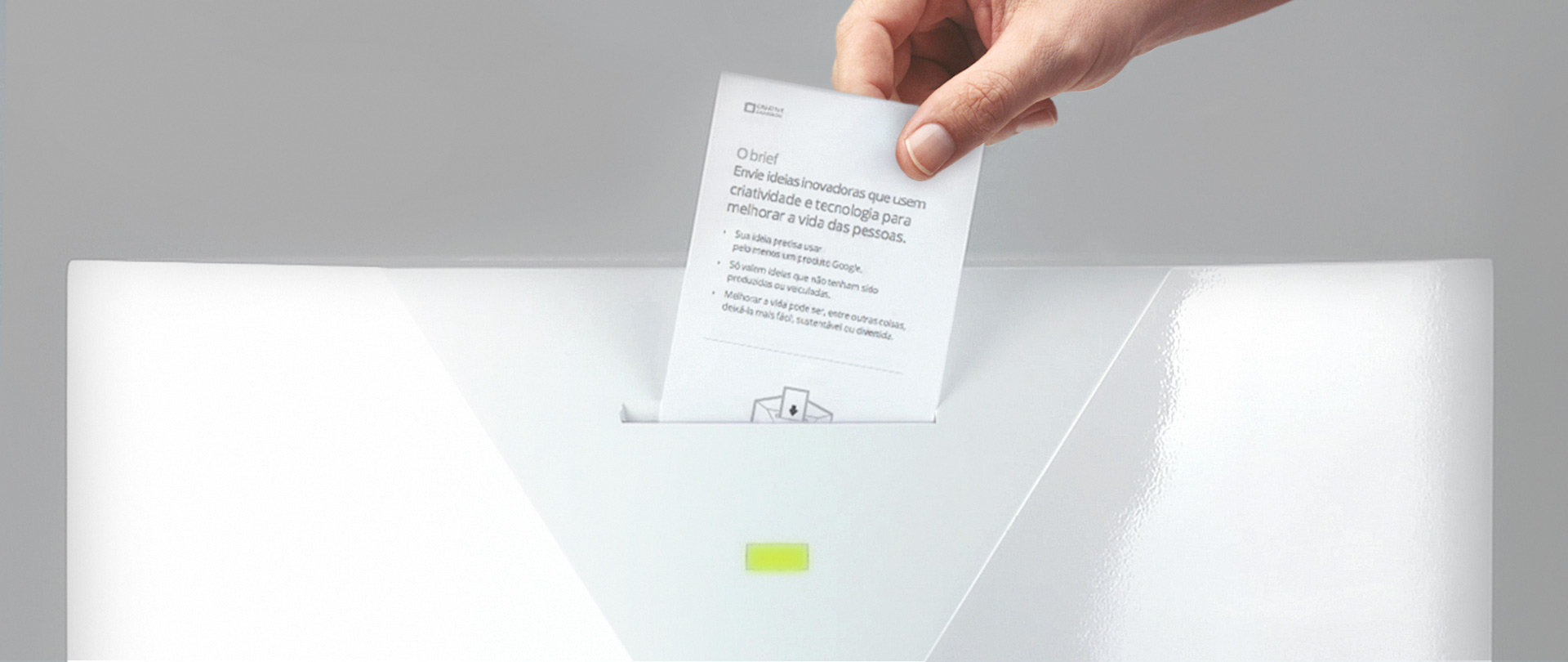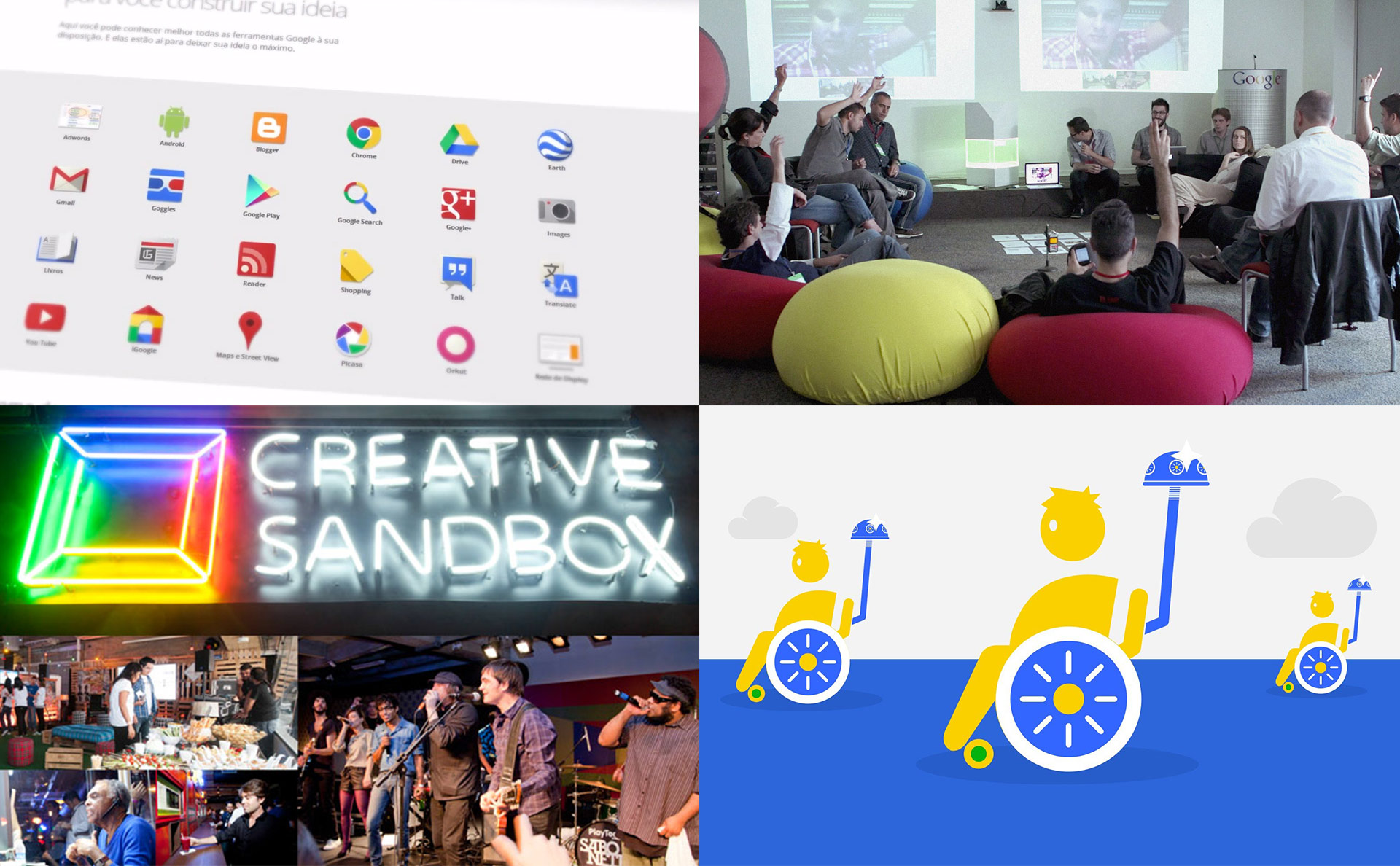 Google Creative Sandbox | Brief
2013
Concepting, strategy and visual direction from start to finish. The whole campaign included product development, sweepstakes/awards engine, responsive platform for idea submission, judgement moderation, and the live event.
Role: Concept, strategy, creative direction.
Awards:
2013 Wave Festival – Cyber Grand Prix
2013 ABEMD – Mobile Gold
Client
Google
Brazil
Agency
R/GA
São Paulo
Team
Visual Design:
Ilan Orengel
Head of Art:
Vicente Silva
Copywriting:
Renato Kaufnann

Planning:
Julia Gil

UXD:
Fabricio Teixeira
Motion Design:
Felipe Mahalem
Tech Lead:
Diego Tres