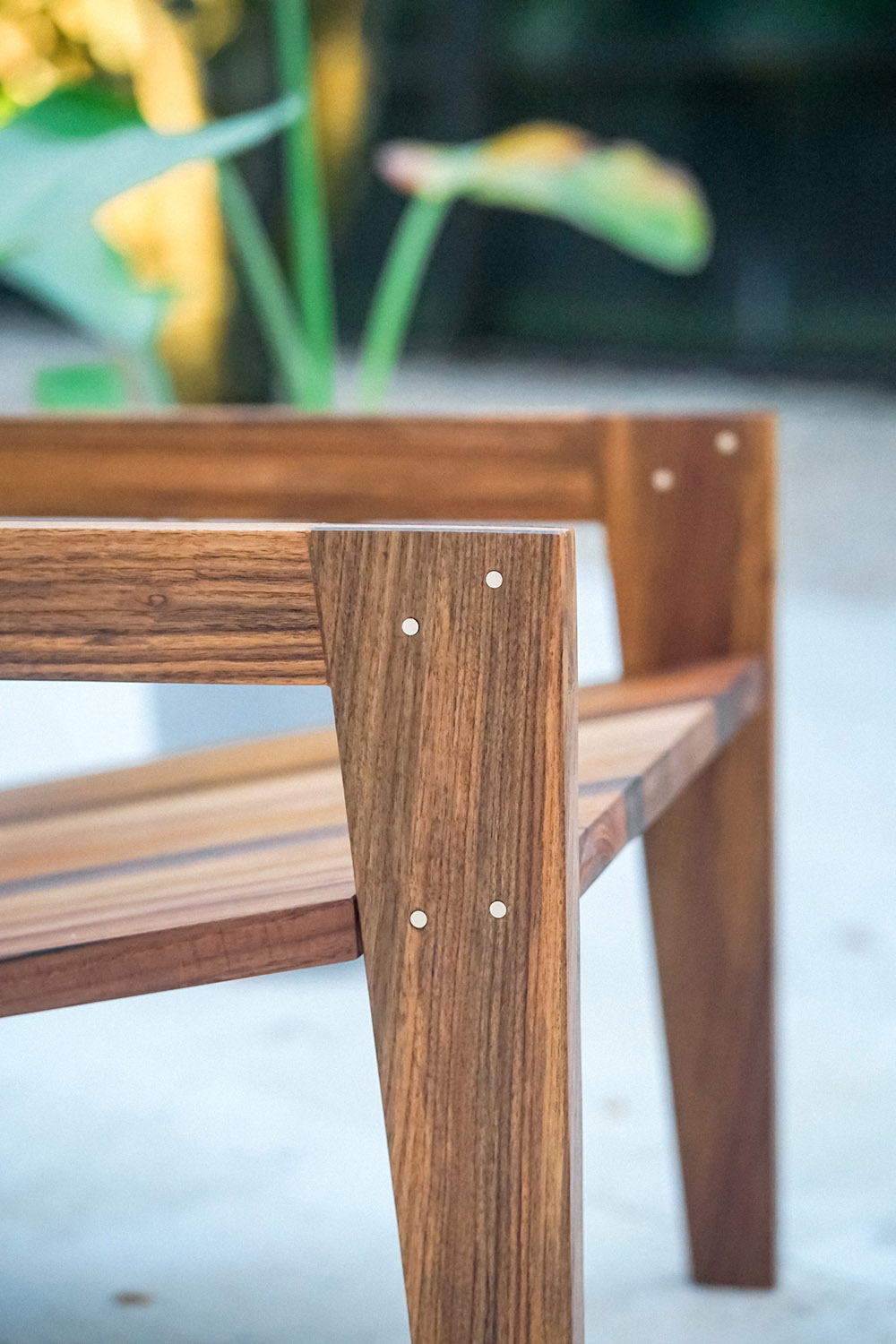 SAL+Co Modello-09 Chair
Product concepting, sketching, material development, prototyping, woodworking.
Brazilian Modernism, Tropicalism in a geometric body. Modello 09 is an ode to designers like Isay Winfield, Carlos Motta and Lina Bo Bardi. It is a celebration of mobili brasiliani. 
With straight lines and geometric construction, the chair holds a suspension form that creates an illusionary loop connecting seat, legs, back and arms in a unique manner. Materials and manufacturing process that uniquely embrace marks and bruises as badges of honor of nature with a combination of solid Burmese hardwood teak, brass and cane webbing. Modello 09 is an example of limited edition artisan furniture.
SAL+Co is a collective of craft art with that creates and produce products in waves. We've done leatherwork, furniture, textiles and other unique design pieces. We produce objects in small and limited batches, manually, enjoying every detail of the creative process. SAL+Co is an outlet for our creativity shaped by years of experience in product design, technology and life.
Our products are created with a minimal possible impact on the environment. This chair has an original design and construction that highlights unexpected fittings combining the arm with the back canned panel. It's made out of solid Burma Teak with details in brass and cane webbing. This model is not for sale.

Visit:
saland.co

Store:
salandco.square.site

Awards:
A' Design Award 2022