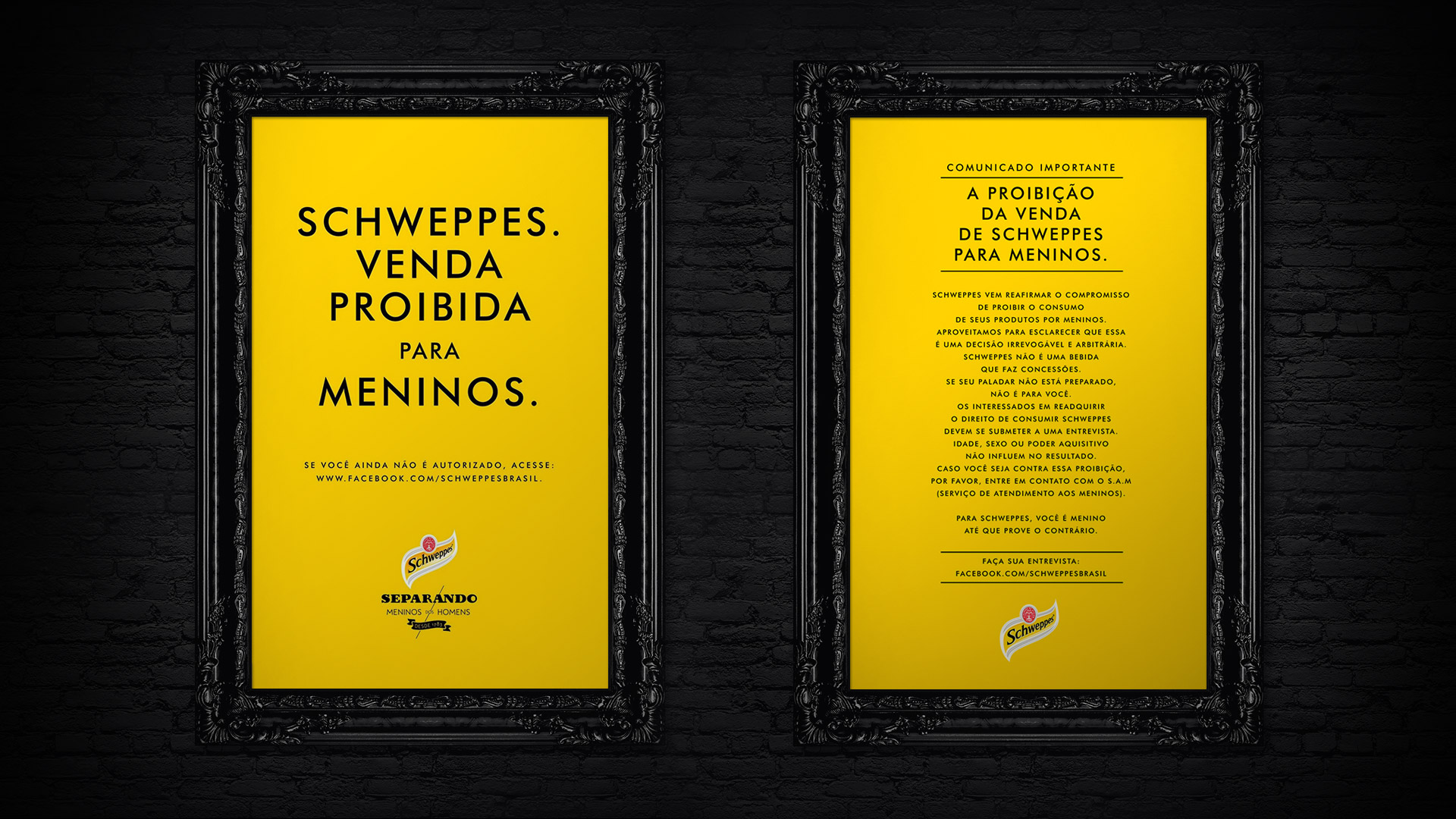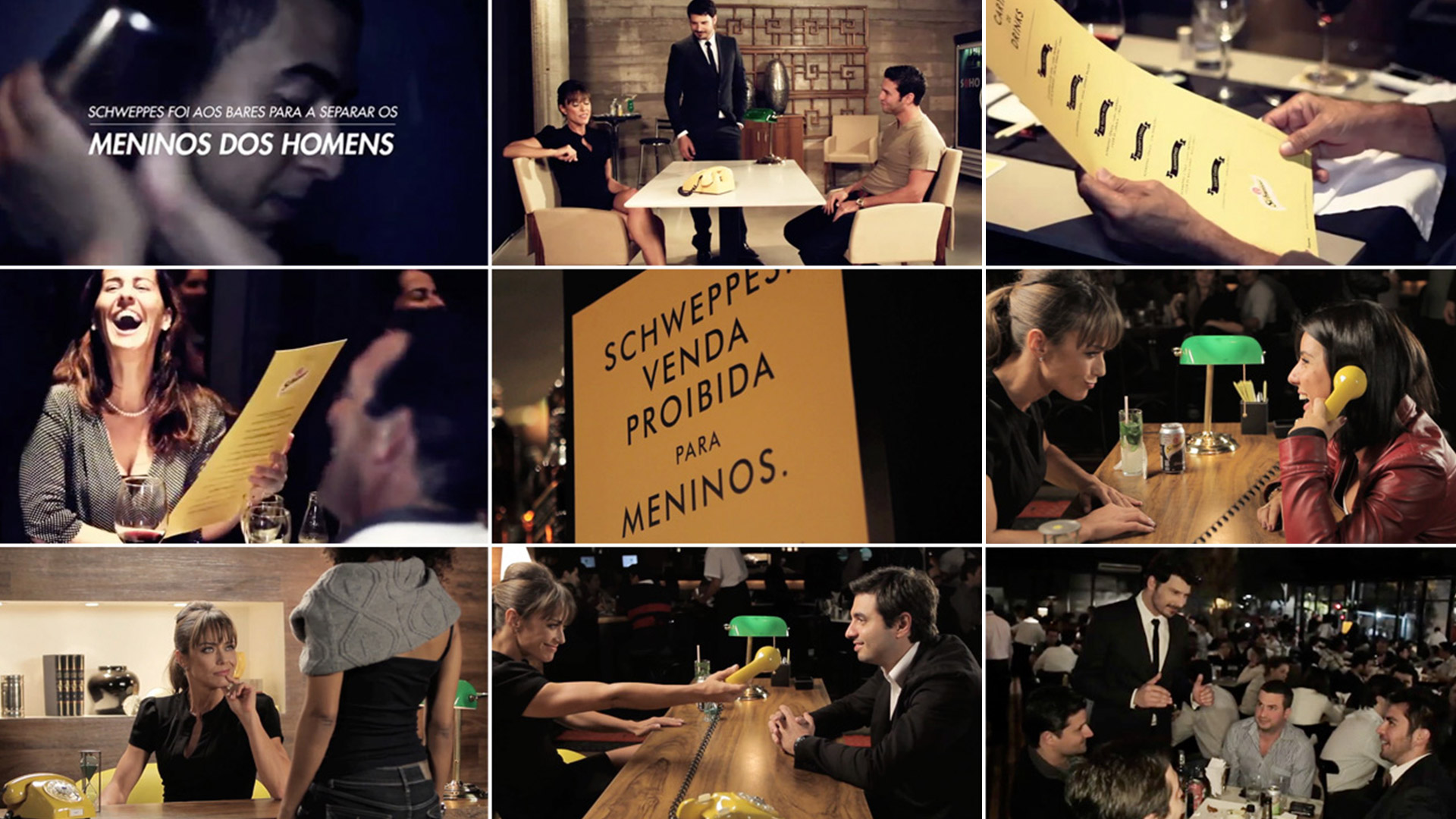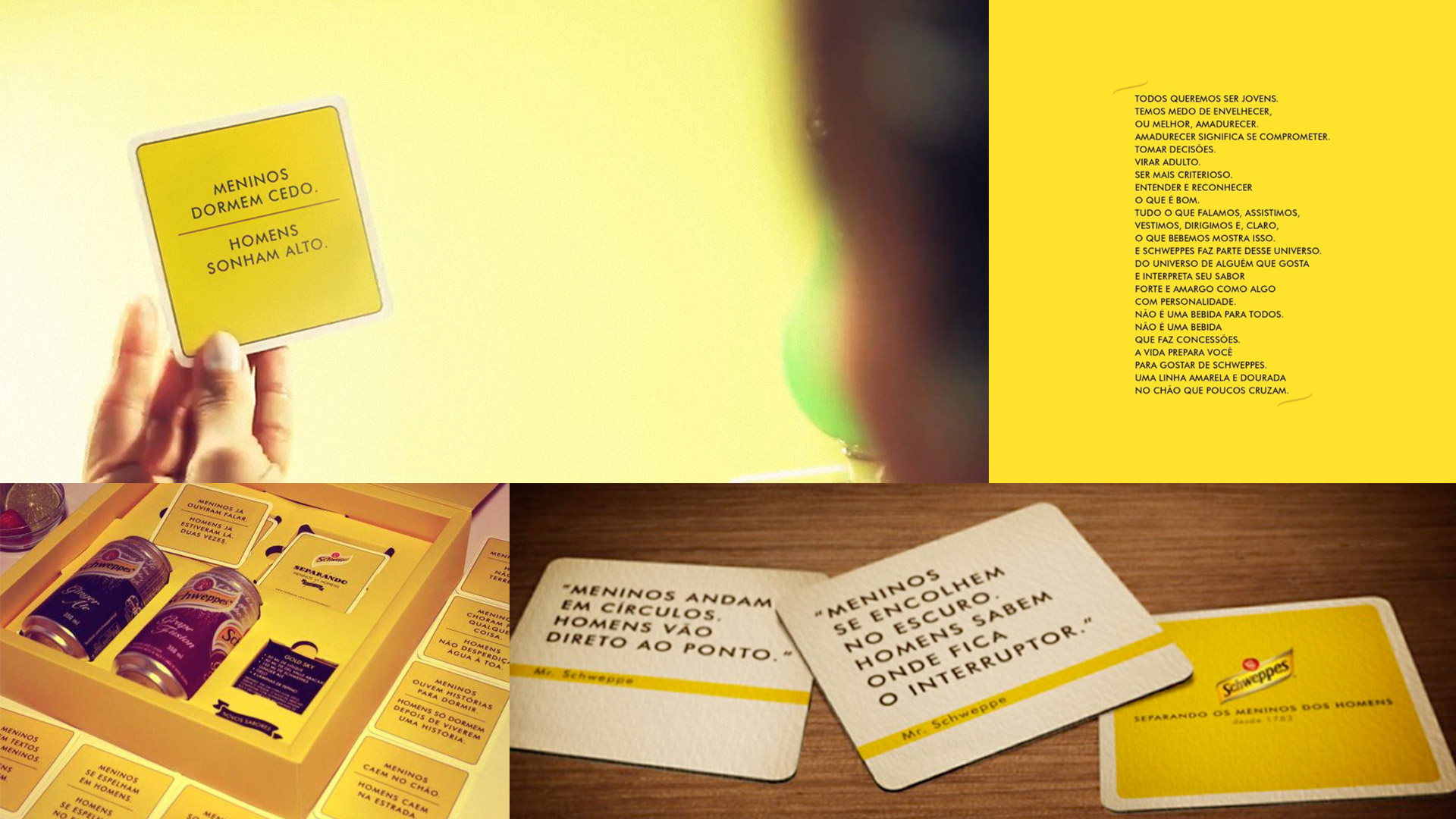 Separating Boys From Man Since 1983
Schweppes
Concept based on the singular taste of Schweppes that sometimes doesn't please younger audience. The drink would be the very element that would separate boys from man.
The campaign started with POS posters prohibiting consumers (boys) to buy products. The factoid generated buzz leading to a quiz on digital media, where users would be challenged with nonsense questions proving to be mature and ready to drink Schweppes.
Live interviews happened in bars in São Paulo, Rio de Janeiro and Belo Horizonte.
Role: Concepting, creative direction.
Client
Schweppes
Coca-cola Brazil
Agency
Ogilvy
Brazil
Team
Art Direction:
Fernando Reis
Alessandra Silva
Copywriting:
Marcelo Padoca
Planning:
Bruno Cunha
Felipe Pádua Mídia
Production:
Santa Transmedia